Eurovybukhprom Ltd is continuously seeking for gaining efficiency in customer satisfaction. In doing so, we are concerned about comfort and maximum possible scope of services to meet all your demands.
Moreover, we launch our regular customer loyalty programs. In addition technical support call centers are available, where anyone may get professional information and organizational assistance.
Steady development. Quality. Leadership. These main values of the Company are the key components, whereupon the general strategy of the long-term development is based. General Company's values are expressed though comfortable working environment, where no employees and contractors are exposed to operational risks.
About us
EUROVYBUKHPROM is the Ukrainian company in charge of delivery of the European quality drilling & and demolition works. The Company possesses the most advanced special purpose machinery and complies with the European quality and safety standards. Eurovybukhprom Ltd works in ten regions of Ukraine so far. Among our customers are ore and nonmetal open-pit mines, as well as building organizations.
Emulsion explosives used by the Company are known for high detonability and energy response. Moreover, they are safe for use and have perfect waterproof properties.
Our advantages
More
Interaction, sense of purpose and innovative approach are the qualities that formed our history, has allowed for building our reality and will serve as main baselines for our activities in the future.
We are engaged in drilling and demolition business all over Ukraine and bear long-term responsibilities before all our partners. We always respect for our promise and strive even to exceed whatever expectations. Customers always rely upon only the best result from us! Therefore, our goal is to provide each time the highest possible level of our products and services, thus enhancing performance and competiveness of our clients.
Taking due care of our customers is of great importance for us. Our objective is arrangement for a close interaction with all customers and rendering assistance in enhancing their performance on the way to steady development. There are engineers in our team, who know everything about their job and do their best in selection of the most optimal solution to the satisfaction of either customer demand.
Mine-surveying works
More
Eurovybukhprom Ltd offers a wide range of the topographic & geodesic (surveying) works for the most diverse purposes. Our Company's operations department is equipped only with the most advanced optical and electronic instrumentation. Experts of the said department are the licensed geodesic engineers having appropriate degree, qualification and what's of the most significance, invaluable experience in carrying out the geodesic works.
We are in charge of all required measurements within both designated area and adjacent territories. We also offer making of drawings and appropriate computations based upon got field data.
We use SOKKIA equipment made by the Japanese manufacturer. Main works are carried out with help of SOKKIA GNSS receiving equipment, which operation is based upon use of three segments, i.e. space, terrestrial and operator interface. Space segment is a group of satellites, while terrestrial one includes observation station network that control the Earth-orbiting satellites and adjust position thereof. Operator interface segment is designed to accommodate all receivers identifying their self-position, thus providing for extra accuracy (up to millimeter) of drilling & demolition works performed.
Drilling works
More
Commercial drilling works are considered to be the technological process requiring enhanced responsibility. Its complexity and duration are dependable upon specific features of the site, as well as drilling goals.
Company's professionals have appropriate occupational engineering skills and great experience of well drilling operations. The company possesses the up-to-date process equipment that allows carrying out vertical (straight hole) or directed (deviated) drilling. We use drill rigs of ROC series – next-gen caterpillar drill rigs provided with heavy-duty diesel engines and high performance wet-type air hammers. ROS rigs are specially designed for blast hole drilling.
Scope of services offered
Due to use of the up-to-date system for scanning of the working site of the open-pit mine and measurement of the hole (well) parameters, as well as operation of the modern GPS geodesic instrumentation made by the Japanese company SOKKIA, our qualified survey technicians are able to predict the quality of the future blast induced mined rock yield just at the projecting time.
It will in the first instance allow for determining of the maximum precise place for well location in the solid mass and maximum precise volume of the block.
Due to implementation of the innovative technologies, i.e. modern geodesic equipment, permanent control and comprehensive analysis of all process operations – from project development to demolition works – the Company finds itself among leaders in the drilling and demolition works market of Ukraine.
We make use of the modern drilling rigs exclusively made by the internationally recognized manufacturer Atlas Copco. Our rigs are regularly serviced and maintained only by licensed technicians.
Qualified drilling rig operators have special degree and have been specifically trained by Atlas Copco representatives. All the above makes us possible to guarantee the highest quality and high speed of drilling operations with simultaneous low diesel fuel oil consumption.
The Company has vast experience in carrying out demolition works on whatever rocks in open-pit mines within different Ukrainian regions
Only qualified and internationally experienced professionals are involved;
Only modern safe emulsion explosives are used; each time selected on the individual basis, taking into consideration the specific properties of solid rock in the mine;
Each blast is subject to assessment, which results shall be taken into account when proceeding with the next one.
Oversized material crushing
The Company has the modern mobile rock breaker fleet, which purpose is to process in high quality and rapid manner the oversized elements of mined rock with low fuel consumption.
Number of satisfied customers:
Explosions have been carried out:
General employee experience: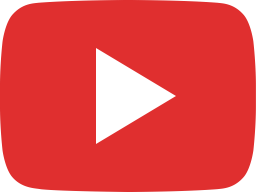 ЄВП вибухові роботи за листопад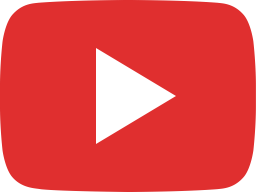 Жовтневі вибухові роботи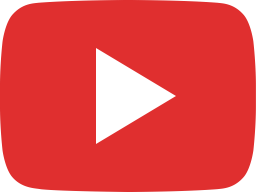 EVP Вибухові роботи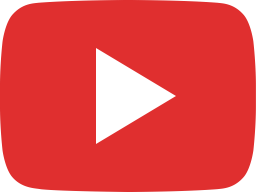 EVP Вибухові роботи
Partnership
EUROVYBUKHPROM has rewarding experience in rendering its services in different regions of Ukraine. It is proven through the long-lasting cooperation with the leading Ukrainian mining companies.